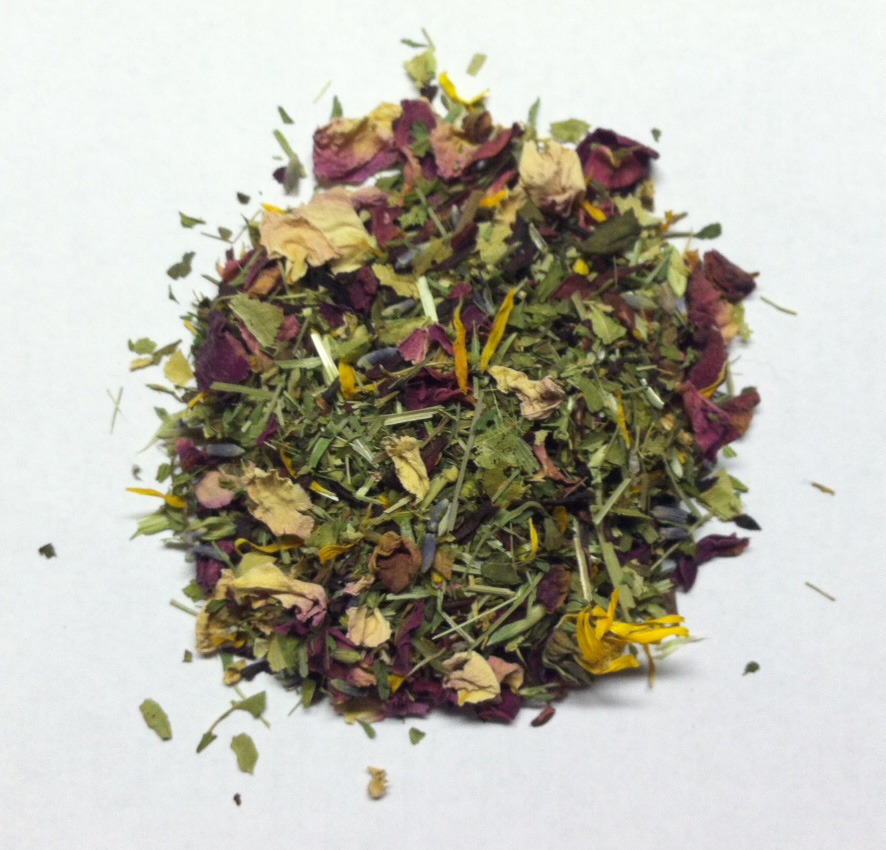 RELAXING BEAUTY
A daily tonic; Rich with vitamins and minerals to help you glow from the inside and out. The slightly fruity taste of Hibiscus, balanced against a hint of rose, the tang of lemon grass and a touch of mint make this as delicious as it is nourishing. It is mildly relaxing and calming. A perfect evening cup of tea. Delicious hot or cold.
Non-caffeinated.

Ingredients : Rose Petals, Lemon Grass, Hibiscus, Calendula Petals, Spearmint, Oat Straw, Linden, Catnip, Lemon Balm, Nettle, Alfalfa, Lemon Verbena, Lavender.

How to Brew : For an 8 oz cup of tea use 3/4 Tablespoon of loose leaf tea. Steep for 3 - 5 mins.

Tea is sold in a 2 oz bag.